ABOUT US
LIAOCHENG HONGYUAN INTERNATIONAL TRADE SERVICE CO., LTD
Liaocheng Hongyuan International Trade Service Co., Ltd., founded in December 2004, is a collection of international freight forwarders, international multimodal transport, ship leasing, non-vessel shipping, customs declaration and inspection, certificate of origin, warehousing, border transactions, project logistics, import and export consulting, import and export trade agents, logistics scheme design, e-commerce, agent tax refund, domestic and foreign exhibition organization, Google global search optimization, foreign trade big data, trademark registration A modern and comprehensive service enterprise integrating foreign product testing certification, government customs clearance certification, system audit certification, goods inspection and customs clearance documents, cross-border e-commerce training and intellectual property protection of talents, international arbitration, industrial park operation and other businesses.
Liaocheng Hongyuan is a comprehensive foreign trade service enterprise based in Shandong and radiating across the country, with comprehensive, professional and modern business; It has won many honorary titles, such as "Vice President Unit of Shandong Small and Medium-sized Enterprises Association", "AAAAA Credit Unit" and so on.
Establishment of the Company
Registered capital of the company
Total number of countries or regions sold
Cumulative number of cooperative customers
Shandong foreign trade comprehensive service enterprise - Liaocheng Hongyuan International Trade Service Co., Ltd. (referred to as Hongyuan Cross-border Trade Service) was established in December 2004;
The honorary title of "Comprehensive Foreign Trade Service Enterprise" jointly recognized by Shandong Provincial Department of Commerce, Shandong Provincial Department of Finance, Shandong Provincial Taxation Bureau, Shandong Provincial Port Office, Jinan Customs and other departments; has won many honors:
Vice President Unit of Shandong Provincial Association of Small and Medium Enterprises
AAAAA credit unit
Standing director unit of Shandong Cross-border E-commerce Association
China International Chamber of Commerce Liaocheng Chamber of Commerce governing unit
Member unit of China Chamber of Commerce for Import and Export of Machinery and Electronics
Excellent Enterprise of Liaocheng Council for the Promotion of International Trade

Based on the Internet, Hongyuan's cross-border trade service is dedicated to building a comprehensive service management system (comprehensive service information platform), using websites, data docking and other forms, and adopting e-commerce services to provide importers and exporters with customs clearance, commodity inspection, Logistics, tax rebate, credit insurance, foreign exchange verification and write-off and other basic services; also provide international inspection and testing certification, agency bookkeeping, goods and technology import and export agency, business agency services, conference and exhibition services, trademark agency, copyright agency, intellectual property services, Internet data services, park management services, human resources services, cross-border e-commerce talent services, and financial value-added services such as tax financing and accounts receivable pledge financing.

Hongyuan Cross-border Trade Service is a platform that provides all-round and multi-functional foreign trade services. Its main functions: product trading: the platform provides domestic and foreign product exchange and supply sharing services, and provides local merchants and cross-border e-commerce companies with a wealth of commodity choices; international logistics: the platform has a complete international logistics distribution system, providing immediate Logistics query and freight forwarding services; financial services: the platform can provide merchants with a series of financial solutions for cross-border transactions, including payment settlement, exchange rate conversion, insurance and other services; order management: merchants can query order status and manage payment collection in real time through the platform , delivery, return and other businesses; online marketing: the platform provides a variety of online marketing tools, builds a platform for merchants to display, promote, and sell, and helps merchants obtain more customers and orders; multilingual support: the platform supports communication in multiple languages and publishing, which facilitates merchants to communicate with global customers; cross-border taxation: the professional team of the platform provides cross-border tax consultation and services for merchants, solves overseas business tax problems, and ensures that transactions are legal and compliant. In a word, Shandong foreign trade comprehensive service enterprise - Liaocheng Hongyuan International Trade Service Co., Ltd. is committed to providing comprehensive, efficient and professional foreign trade services for merchants, helping merchants to expand overseas markets smoothly, so as to achieve mutual benefit and win-win situation. At the same time, Shandong Foreign Trade A comprehensive service enterprise - Liaocheng Hongyuan International Trade Service Co., Ltd. can also help foreign customers achieve the following goals and services:

Find reliable domestic suppliers: The platform can help foreign customers search and screen suitable domestic suppliers, and help customers understand the reputation, product quality and other detailed information of these suppliers.

Trade tracking: The platform can provide real-time trade tracking services, allowing customers to know the status of orders and the latest shipping information anytime, anywhere, and to ensure that the goods can be delivered on time.

Logistics service: The platform can provide foreign customers with various logistics services such as international logistics, sea transportation, and air transportation, as well as one-stop logistics process management and tracking services.

Financial services: The platform can provide foreign customers with financial services such as international payments, remittances, and foreign currency exchange, while helping customers understand and comply with local tax and customs policies.

Marketing and Promotion: The platform can provide customers with domestic market trends and dynamics, as well as help customers promote and publicize their products.

Translation service: The platform also provides translation services in multiple languages to help foreign customers communicate with domestic suppliers and customers and reduce communication barriers. In short, Liaocheng Hongyuan International Trade Service Co., Ltd., a comprehensive foreign trade service company in Shandong, has a complete international trade ecological chain, which can provide comprehensive and convenient one-stop foreign trade services for foreign customers, helping them to carry out trade business and expand the domestic market.

Shandong comprehensive foreign trade service enterprise - Liaocheng Hongyuan International Trade Service Co., Ltd. adheres to the core values of "customer first, honest cooperation, innovative development, and shared value". The company is committed to providing customers with convenient, efficient and high-quality services in global trade .

Concept: serve the hinterland economy and develop together

Purpose: To create a one-stop cross-border e-commerce and foreign trade overall solution comprehensive service platform

Goal: considerate service, safety and professionalism, worry and effort

Promise:
Let the workflow be standardized here
Let business procedures be accelerated here
Let customers feel warm here
Let customer interests add value here

Standing at a new starting point, seize new opportunities. Liaocheng Hongyuan cross-border trade service will use the most professional team to provide the most professional services, relying on strong resource advantages, management advantages, talent advantages, technological advantages and network advantages, by continuing to shape service brands, constantly innovate operating models, and develop foreign trade Comprehensive services for new formats enable the company to maintain strong competitiveness and development vitality, benefit the vast number of import and export enterprises, and make greater contributions to the development of import and export enterprises!
COOPERATIVE PARTNER
FRIENDLY LINK
Headquarters address: 80605, Building 8, Huajian Linjie Commercial Building, No. 5, Changjiang Road, High-tech Zone, Liaocheng City, Shandong Province
Branch address: Room L318-6, International E-commerce Industrial Park, Linyi Mall, China, Linyi City, Shandong Province
Branch address: B8-101, No. 46, Siliu Middle Road, Licang District, Qingdao
Branch address: Yandian Venture Park, Linqing City
Tel: +86400-601-8881
Company QQ: 1138828961
Website: www.hongyuanchena.com.cn
Email: waimaofuwu@hongyuanchina.com.cn ​
QR CODE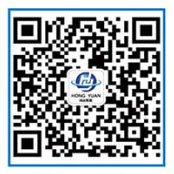 Official WeChat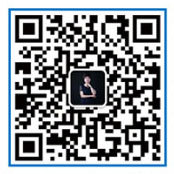 Scan me and chat