Liaocheng Hongyuan participated in the spring job fair for 2023 graduates of Dongchang College of Liaocheng University
---
In order to further solve the needs of foreign trade enterprises, solve the difficulties of student employment and enterprise recruitment difficulties, build a high-quality talent development team for foreign trade enterprises, and promote higher-quality employment of graduates to achieve a win-win situation for schools and enterprises. On the morning of April 16, Liaocheng Hongyuan International Trade Service Co., Ltd. participated in the "Spring Offline Job Fair for 2023 Graduates of Dongchang College of Liaocheng University".
At the job fair site, there was an endless stream of graduates who came to know about it. The relevant staff of Liaocheng Hongyuan warmly received the students, introduced the company's culture, scale and job content, and carried out a discussion on the salary and promotion system that everyone cares about. Explained in detail, and patiently and meticulously answered the questions raised by the students, and analyzed the current employment situation and the development prospects of the foreign trade industry to the students, encouraged the students to learn theoretical knowledge and practical skills, and plan for the future.
In this job fair, students consulted hundreds of times. For interested graduates, Liaocheng Hongyuan will carry out in-depth communication in the next step, recommend suitable corporate positions according to students' job hunting needs, and realize the precise connection between corporate needs and school resources. .
In the next step, Liaocheng Hongyuan will continue to deepen school-enterprise cooperation, build a talent exchange platform for foreign trade enterprises, accelerate the gathering of talents, closely combine the actual needs of enterprises, and absorb outstanding college graduates and professional technical personnel through multiple channels, thereby boosting foreign trade enterprises in our city rapid development.

---
COOPERATIVE PARTNER
FRIENDLY LINK
Headquarters address: 80605, Building 8, Huajian Linjie Commercial Building, No. 5, Changjiang Road, High-tech Zone, Liaocheng City, Shandong Province
Branch address: Room L318-6, International E-commerce Industrial Park, Linyi Mall, China, Linyi City, Shandong Province
Branch address: B8-101, No. 46, Siliu Middle Road, Licang District, Qingdao
Branch address: Yandian Venture Park, Linqing City
Tel: +86400-601-8881
Company QQ: 1138828961
Website: www.hongyuanchena.com.cn
Email: waimaofuwu@hongyuanchina.com.cn ​
QR CODE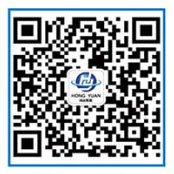 Official WeChat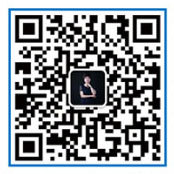 Scan me and chat