Grasp the "shape" and "potential" of foreign trade development
---
Since the beginning of this year, the world economy has remained sluggish, and China's economic recovery has improved, but the internal impetus is not strong. Foreign trade, as an important driving force for steady growth and an important part of China's open economy, has attracted the attention of all parties. At present, it is necessary to grasp the "shape", dialectically look at the achievements and problems in the operation of foreign trade, accurately analyze the reasons behind, but also to grasp the "trend", clarify the fundamental and long-term factors that determine the development of foreign trade, not to be confused by the temporary fluctuations and fear, unswervingly promote the steady improvement of foreign trade quality, to achieve high-quality development.
From the "shape" point of view, the current foreign trade operation has "worry" more "joy". "Worrying" is that in May, the year-on-year growth rate of total imports and exports slowed down significantly, and exports even showed negative growth, but this is the result of multiple factors such as weak demand in major developed economies, low global commodity prices and base effect, and whether it will become a sustained pressure remains to be seen. Fortunately, China's foreign trade has maintained positive growth for four consecutive months, and the structural optimization of trade subjects, trade goods, and trade partners has been further promoted. In particular, in the first five months, China's trade with countries along the "Belt and Road" increased by 13.2%, and ASEAN remained China's largest trading partner. Electric manned vehicles, lithium batteries, solar cells, "new three" products performed brilliantly, of which automobile exports increased by 124.1%, becoming one of the main drivers of China's exports.
From the perspective of "potential", the solid foundation for high-quality development of foreign trade has not changed, although economic globalization has encountered countercurrents, the general trend of in-depth development has not changed, and the major opportunities brought by the new round of scientific and technological revolution and industrial transformation to foreign trade have not changed, we must have firm confidence in China's transformation from a trading country to a trading power.
Foreign trade has a solid foundation for high-quality development. First, industry. Manufacturing industry is the bottom support for the development of foreign trade. China's manufacturing industry has strong comprehensive strength and international influence, and the output of more than 40% of the 500 major industrial products in China ranks first in the world. At the same time, China has formed a set of foreign trade service system including finance, credit insurance, logistics, freight forwarding, which can effectively support the professional development of foreign trade. The second is the market. From the perspective of export, after more than 40 years of reform and opening up, China's foreign trade enterprises have established a wide range of international business contacts and marketing networks, and "Chinese goods" have won more and more international reputation and market recognition. From the perspective of imports, China's domestic demand potential continues to stimulate, through the holding of import Expo, consumer Expo, service trade fair and other national exhibitions, to share market opportunities with the world, expand the import space. The third is the rules. Domestically, China has formed a strong and effective policy system to stabilize foreign trade, and continued to promote trade liberalization and facilitation by lowering tariffs and deepening customs clearance reform, and constantly reduce institutional transaction costs for foreign trade. Externally, China has actively promoted the construction of a network of high-standard free trade zones to create a better international environment for high-quality foreign trade development. For example, since the official entry into force of RCEP in January 2022, the dividends brought to China's foreign trade are accelerating. In the first four months of this year, the total import and export volume of China and other RCEP members increased by 7.3% year-on-year, accounting for 30.9% of China's foreign trade.
The general trend of deepening economic globalization remains unchanged. In today's world, although the trend of anti-globalization is on the rise, economic globalization is the objective requirement of the development of social productive forces and the inevitable result of scientific and technological progress, and its general direction will not be fundamentally reversed. In particular, when some developed economies implement protectionist and unilateralist policies, the willingness and actions of developing countries to open up and cooperate have significantly increased. According to the World Openness Report 2022 released by the Fifth Hongqiao International Economic Forum held in November 2022, from 2008 to 2020, the openness index of developed economies decreased by 5.9%, the openness index of developing economies increased by 4.4%, and the openness index of the "Belt and Road" economies increased by 5%. The joint construction of the "Belt and Road" is becoming a major force to promote the healthy development of economic globalization, and the countries along the belt and Road have become the potential for China to expand foreign trade cooperation.
The new round of scientific and technological revolution and industrial transformation brings great opportunities for the development of China's foreign trade. At present, traditional global value chains such as IT and automobiles are relatively mature, while the value chain of emerging industries capable of modular division of labor has not yet emerged, and the momentum of traditional goods trade has weakened. However, driven by digital technology, new business forms and models such as cross-border e-commerce and digital trade have grown rapidly, becoming a highlight of international trade. The WTO report has estimated that the global cross-border e-commerce B2C trade volume will increase to $4.8 trillion in 2026. The development of China's digital technology and digital economy is in the first international square, cross-border e-commerce, overseas warehouses and other booming, in 2022 cross-border e-commerce imports and exports of 2.11 trillion yuan, standing firm in the world. Looking forward to the future, with the deepening of the new round of scientific and technological revolution and industrial reform, China's accumulated advantages in technology, enterprises, industries, international networks in trade digitalization will be further played, and the development of new forms and models of foreign trade will usher in more opportunities, becoming an important driving force for the optimization and upgrading of China's foreign trade structure.
---
COOPERATIVE PARTNER
FRIENDLY LINK
Headquarters address: 80605, Building 8, Huajian Linjie Commercial Building, No. 5, Changjiang Road, High-tech Zone, Liaocheng City, Shandong Province
Branch address: Room L318-6, International E-commerce Industrial Park, Linyi Mall, China, Linyi City, Shandong Province
Branch address: B8-101, No. 46, Siliu Middle Road, Licang District, Qingdao
Branch address: Yandian Venture Park, Linqing City
Tel: +86400-601-8881
Company QQ: 1138828961
Website: www.hongyuanchena.com.cn
Email: waimaofuwu@hongyuanchina.com.cn ​
QR CODE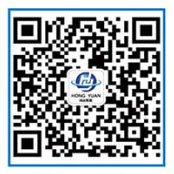 Official WeChat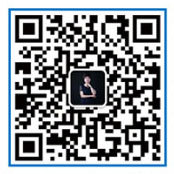 Scan me and chat