Bar codes for imported goods in cross-border e-commerce retail will be promoted and applied
---
In order to meet the development needs of cross-border e-commerce and improve the efficiency of customs management, the General Administration of Customs has promoted the application of cross-border e-commerce retail import Commodity (GTIN) nationwide since February 10 on the basis of full pilot evaluation.
Recently, Jinan Customs held a publicity conference on the application of bar code for imported goods in cross-border e-commerce retail. Liaocheng Hongyuan International Trade Service Co., Ltd. participated in the publicity conference to explain the role and significance of commodity bar code, guide enterprises to declare compliance, and help the development of commodity import business.

As an internationally common commodity identification, commodity barcode is the "ID number" of commodity circulation. It is widely used in the international circulation of consumer goods, covering most cross-border e-commerce commodities. It is one of the tools for customs to carry out rapid commodity identification, fine management, burden reduction and quality improvement.

Commodity bar code contains detailed commodity information, such as the name of the production enterprise, address and other enterprise information, commodity brand, name, specifications, models, uses and other basic commodity information, weight, packaging and other logistics information, as well as commodity composition, pictures, licenses and other expanded information. The application of commodity bar code can not only promote the healthy and orderly development of cross-border e-commerce and help merchants to "sell without worry", but also directly obtain the information of foreign source manufacturers, improve the transparency of cross-border commodities and help consumers dispel their shopping doubts, so as to realize the "trust in buying" of cross-border commodities.
---
COOPERATIVE PARTNER
FRIENDLY LINK
Headquarters address: 80605, Building 8, Huajian Linjie Commercial Building, No. 5, Changjiang Road, High-tech Zone, Liaocheng City, Shandong Province
Branch address: Room L318-6, International E-commerce Industrial Park, Linyi Mall, China, Linyi City, Shandong Province
Branch address: B8-101, No. 46, Siliu Middle Road, Licang District, Qingdao
Branch address: Yandian Venture Park, Linqing City
Tel: +86400-601-8881
Company QQ: 1138828961
Website: www.hongyuanchena.com.cn
Email: waimaofuwu@hongyuanchina.com.cn ​
QR CODE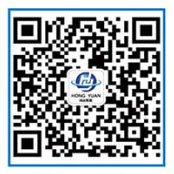 Official WeChat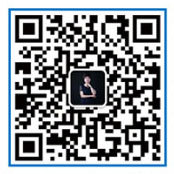 Scan me and chat