Zhaopin and Hongyuan International: Successful cooperation in talent introduction and training
---
On July 25, 2023, the head of Zhaopin Recruitment was invited to Hongyuan International and had an important personnel recruitment exchange with Hou Min, the general manager of the company, and the head of the enterprise.
During the exchange, they discussed how to effectively recruit the right talent through Zhaopin's recruitment platform to meet the needs of the company as it continues to grow. The two sides first discussed in depth the optimization of the recruitment process. The person in charge of Zhaopin introduced their recruitment platform in detail, emphasizing the advantages and characteristics of Zhaopin as a well-known recruitment service platform in China. At the same time, they also shared some experiences on how to find and attract high-quality talents, including tips on how to write job postings, how to optimize recruitment strategies, and how to improve the effectiveness of recruitment. In the course of the discussion, Hou Min general manager and the person in charge of the enterprise also put forward some needs and opinions. They focused on how to better match talent with job requirements, and how to identify people who truly fit the company's culture and values.
The head of Zhaopin responded positively and put forward some practical suggestions, such as improving the accuracy and efficiency of recruitment through intelligent screening systems and data analysis.
The exchange provided a platform for both parties to discuss recruitment issues and share their experiences and insights. Zhaopin's professionalism and experience will help Hongyuan International achieve better results in talent recruitment and promote the development and growth of the enterprise. Both sides agreed that talent is the core competitiveness of enterprise development, through the cooperation with Zhaopin, Hongyuan International will pay more attention to the introduction and training of talent, and constantly improve the level of human resource management, laying a good foundation for the long-term development of enterprises. In the future, Hongyuan International will maintain close cooperation with Zhaopin and work together to build an excellent team and make positive contributions to the realization of the company's strategic goals.
---
COOPERATIVE PARTNER
FRIENDLY LINK
Headquarters address: 80605, Building 8, Huajian Linjie Commercial Building, No. 5, Changjiang Road, High-tech Zone, Liaocheng City, Shandong Province
Branch address: Room L318-6, International E-commerce Industrial Park, Linyi Mall, China, Linyi City, Shandong Province
Branch address: B8-101, No. 46, Siliu Middle Road, Licang District, Qingdao
Branch address: Yandian Venture Park, Linqing City
Tel: +86400-601-8881
Company QQ: 1138828961
Website: www.hongyuanchena.com.cn
Email: waimaofuwu@hongyuanchina.com.cn ​
QR CODE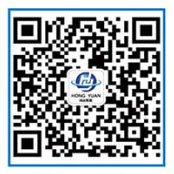 Official WeChat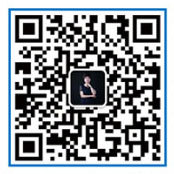 Scan me and chat