Hou Min, general manager of Liaocheng Hongyuan International Trade Service Co., LTD., attended the opening ceremony of the "Liaocheng Made" (Djibouti) cross-border e-commerce exhibition Center and Liaocheng product promotion meeting
---
On August 16, 2023, the "Made in Liaocheng" Djibouti series of activities sponsored by Liaocheng Government and undertaken by Djibouti International Free Trade Zone Operating Company were successfully held in the Free Trade Zone. Abubakar Omar Hadi, President of Djibouti Port and Free Trade Zone, and Liu Wenqiang, Vice Mayor of Liaocheng City, attended and delivered important speeches. Liaocheng 12 business representatives and 65 local customers participated in the event. Ethiopian Commercial Counselor in Djibouti Haider, Djibouti Free Trade Zone operating company CEO Yuan Junhua also attended.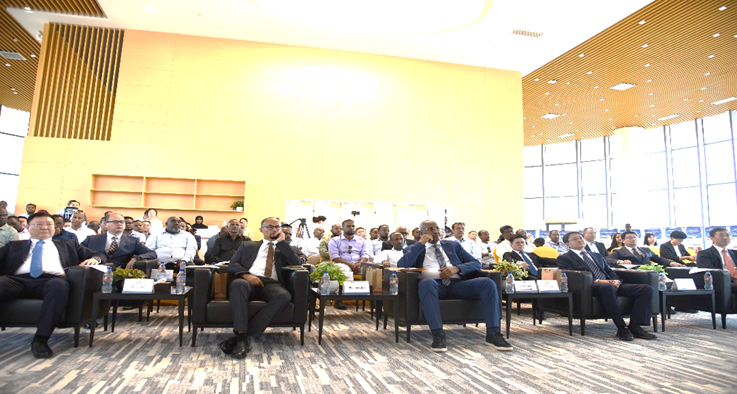 First held in the morning is the opening ceremony of the "Liaocheng Made" (Djibouti) cross-border e-commerce exhibition center and Liaocheng product promotion meeting. At the meeting, Vice Mayor Liu Wenqiang gave a warm speech, introduced Liaocheng's industrial advantages, innovation achievements and open attitude, and reviewed the close economic and trade exchanges between Liaocheng enterprises and Africa. He said that Africa is one of the most important markets for Liaocheng enterprises, and Djibouti International Free Trade Zone has laid a solid foundation for Liaocheng and Djibouti to further expand cooperation areas, hoping to give full play to Liaocheng's industrial advantages and the advantages of China Merchants resource integration, and build a comprehensive cooperation mechanism. The "Made in Liaocheng" (Djibouti) cross-border e-commerce exhibition center will be built into an important platform for Liaocheng products to cross the ocean.
President Abubakar warmly welcomed Liaocheng Manufacturing's choice to settle in Djibouti. He pointed out that Djibouti attaches great importance to industrial development, and in recent years, under President Guelleh's "Vision 2035", the Djibouti Port and Free Trade Zone Authority is committed to providing enterprises from all countries with a superior business environment and convenient trade channels, and building Djibouti into a regional shipping and logistics hub. Djibouti International Free Trade Zone provides customers with preferential policies, efficient services and innovative products, aiming to attract excellent enterprises like Liaocheng Manufacturing to stay in the park, taking advantage of the advantages of the free trade zone, while creating economic value, bringing upstream and downstream industries and more job opportunities to Djibouti. It is hoped that the two sides will strengthen cooperation and create more opportunities for cooperation between enterprises of the two countries.

After the speech, President Abubakar and Vice Mayor Liu Wenqiang jointly unveiled the "Made in Liaocheng" (Djibouti) cross-border e-commerce exhibition center, and visited the exhibition center located on the eighth floor of Djibouti International Building with great interest. From spare parts, textiles to electronic equipment, Liaocheng's key export products have appeared on the stage, rich in categories, and accurately targeted at African customer needs, by the local customer's unanimous favor. African customers from Ethiopia, Somaliland and other neighboring countries actively participated in the exhibition, and the exhibition and sales staff actively responded to various inquiries from local customers.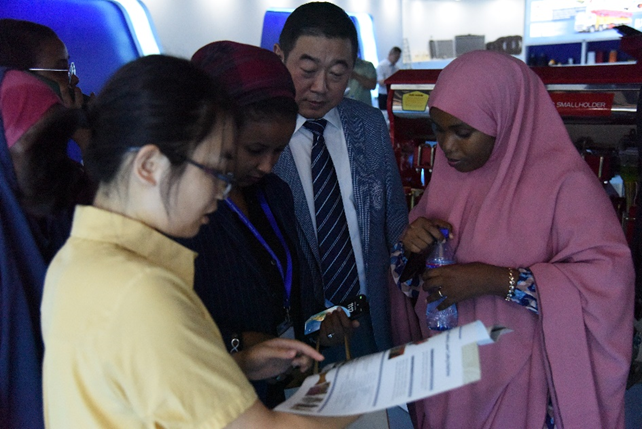 In the afternoon, the business exchange meeting between Liaocheng enterprises and local traders was held in the multi-function hall of the hotel in the Free Trade Zone. Enterprises from Liaocheng gathered together with some Chinese enterprises in Djibouti and local enterprises in Djibouti to renew cooperation. Yuan Junhua, CEO of the Free Trade Zone operation company, introduced the development vision, resource capabilities and cooperation scenarios of the free trade zone, inviting more domestic and foreign enterprises to use the high-quality platform of the free trade zone to invest in business and seek common development. In the free exchange session, the on-site discussion was heated, and the heads of Chinese enterprises in Kyrgyzstan shared their cooperation experience and feelings with the enterprises present, and the enterprises put forward suggestions to break bottlenecks and solve problems, and combined with the experience and practical feelings in non-business, traders of the two countries discussed specific cooperation on textiles, spare parts and so on. The participating companies said that the exchange has built a platform for friendly exchanges and economic and trade negotiations, provided a rare opportunity for traders of the two countries to communicate, helped to tap new opportunities, and looked forward to establishing cooperation quickly in the future.
The cooperation has created a new model of cooperation between the free trade zone and domestic government and enterprises, and has won high praise from all parties. In the future, the FTZ will build an innovation ecosystem at a higher level, promote China-Africa trade exchanges and cooperation at a deeper level, in wider areas and with greater intensity, and jointly write a better future of win-win cooperation.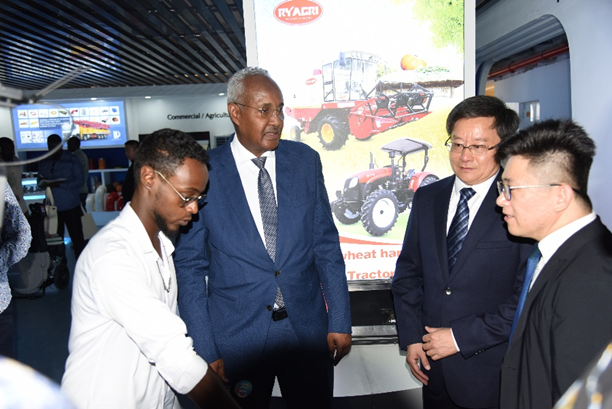 ---
COOPERATIVE PARTNER
FRIENDLY LINK
Headquarters address: 80605, Building 8, Huajian Linjie Commercial Building, No. 5, Changjiang Road, High-tech Zone, Liaocheng City, Shandong Province
Branch address: Room L318-6, International E-commerce Industrial Park, Linyi Mall, China, Linyi City, Shandong Province
Branch address: B8-101, No. 46, Siliu Middle Road, Licang District, Qingdao
Branch address: Yandian Venture Park, Linqing City
Tel: +86400-601-8881
Company QQ: 1138828961
Website: www.hongyuanchena.com.cn
Email: waimaofuwu@hongyuanchina.com.cn ​
QR CODE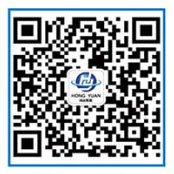 Official WeChat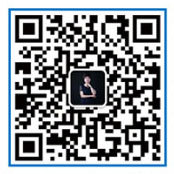 Scan me and chat