8月28日全球经贸新闻
---
economy
The Japanese Ministry of Internal Affairs and Communications announced on the 25th that the August Tokyo 23 district consumer price index (mid-quick report value, except for fresh food, 100 in 2020) was 105.3, up 2.8% from the same period last year. The index has risen year on year for 24 consecutive months. Although the increase has narrowed from 3.0% in July, it has remained high due to rising prices of food and daily necessities.
(Kyodo News)
According to the final data released by the Federal Statistics Office on the 25th, as previously published in the preliminary estimate, German gross domestic product (GDP) growth in the second quarter, adjusted for prices, seasonality and calendar, stagnated, with zero growth compared with the first quarter.
(China News Service)
On the 25th local time, Fernando Matos, Uruguay's Minister of livestock, agriculture and Fisheries, said that the country's agricultural emergency will continue until September 23 this year. According to the forecast report of Uruguay's Ministry of Livestock, Agriculture and Fisheries, in 2023, Uruguay's agriculture will result in a direct economic loss of 1.8 billion US dollars due to drought.
(CCTV News)
invest

On the 25th local time, the Russian Ministry of Agriculture said that because the central bank of Russia raised the key interest rate to 12%, Russian banks have suspended the issuance of agricultural mortgage loans.
(CCTV News)
product

Brazil's National Oil, Gas and Biofuels Administration (ANP) released data on the 25th local time, showing that the current average retail price of gasoline in Brazil reached 5.88 reais per liter (about 8.79 yuan), the highest value since July 2022. The retail price of gasoline peaked at 7.62 reais per liter.
(Cailian.com)
Combined with the results of Hyundai Motor and Kia disclosed on the 27th, the cumulative domestic sales of hybrid cars of the two companies exceeded the 1 million mark for the first time. According to the statistics on new car registrations in Korea released by Carisyou, the number of new cars registered in July increased only by 26.2 percent year-on-year.
(Yonhap News Agency)
India's Ministry of Finance issued a notice on the evening of the 25th, imposing a 20% export tax on semi-cooked rice with immediate effect.
(Interface News)
corporation

According to the Wall Street Journal, Rolex Group announced the acquisition of Swiss high-end watch retailer Bucherer. The company has more than 100 stores worldwide. There are hundreds of Rolex authorized outlets around the world, but there is only one Rolex brand direct store in the world, located in Geneva, Switzerland. This acquisition means that Rolex further control of the sales channel.
---
COOPERATIVE PARTNER
FRIENDLY LINK
Headquarters address: 80605, Building 8, Huajian Linjie Commercial Building, No. 5, Changjiang Road, High-tech Zone, Liaocheng City, Shandong Province
Branch address: Room L318-6, International E-commerce Industrial Park, Linyi Mall, China, Linyi City, Shandong Province
Branch address: B8-101, No. 46, Siliu Middle Road, Licang District, Qingdao
Branch address: Yandian Venture Park, Linqing City
Tel: +86400-601-8881
Company QQ: 1138828961
Website: www.hongyuanchena.com.cn
Email: waimaofuwu@hongyuanchina.com.cn ​
QR CODE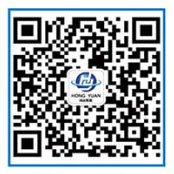 Official WeChat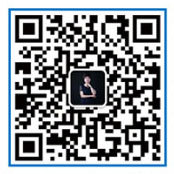 Scan me and chat