China and Nicaragua officially sign Free Trade Agreement to create multiple "firsts"
---
Xinhua News Agency, Beijing, Aug. 31 (Reporter Xie Xiyao) On August 31, Wang Wentao, Minister of Commerce and Loreno, Advisor to the President of Nicaragua on Investment, Trade and International Cooperation, signed the "Free Trade Agreement between the Government of the People's Republic of China and the Government of the Republic of Nicaragua" on behalf of the Chinese and Nicaraguan governments in Beijing and Managua respectively. The agreement creates a number of firsts.
The China-Nepal FTA covers areas such as trade in goods, cross-border trade in services and investment, rules, and includes a preamble and 22 chapters. Through the FTA, the two countries will achieve a high level of mutual openness in such areas as trade in goods, trade in services and market access for investment.
The head of the International Department of the Ministry of Commerce introduced that the China-Nepal free trade Agreement has created a number of "firsts". For example, for the first time, China signed a free trade agreement to open cross-border trade in services (including financial services) and investment through a negative list. The two sides reached a high-level arrangement for business personnel exchanges, and for the first time made commitments to each other on accompanying parents of business personnel to stay; For the first time, the agreement includes a chapter on the digital economy; The two sides have included cooperation in the field of measurement standards in the cooperation clauses of the technical barriers to Trade chapter, which is the first time in the free trade agreement between China and Latin American countries. In terms of tariff concessions on trade in goods, the final zero-tariff products of both China and Nepal accounted for more than 95% of the total tax items. Among them, the proportion of immediate zero tariff products accounted for about 60% of the total tax items.
The China-Nepal free Trade Agreement is the 21st free trade agreement signed by China, and Nicaragua is China's 28th free trade partner. The economies of China and Nepal are highly complementary, and there is huge potential for trade and investment cooperation. In 2022, the bilateral trade volume between China and Nepal will reach 760 million US dollars. China is Nicaragua's second largest trading partner and second largest source of imports. Nicaragua is China's important economic and trade partner in Central America and an important cooperation partner in the Belt and Road Initiative.
The signing of the FTA is an important milestone in the history of bilateral economic and trade relations, which is conducive to continuously releasing the dividends of the resumption of bilateral ties, further stimulating the potential of bilateral trade and investment cooperation, promoting the upgrading of China-Nepal economic and trade cooperation, and benefiting the two countries and two peoples.
---
COOPERATIVE PARTNER
FRIENDLY LINK
Headquarters address: 80605, Building 8, Huajian Linjie Commercial Building, No. 5, Changjiang Road, High-tech Zone, Liaocheng City, Shandong Province
Branch address: Room L318-6, International E-commerce Industrial Park, Linyi Mall, China, Linyi City, Shandong Province
Branch address: B8-101, No. 46, Siliu Middle Road, Licang District, Qingdao
Branch address: Yandian Venture Park, Linqing City
Tel: +86400-601-8881
Company QQ: 1138828961
Website: www.hongyuanchena.com.cn
Email: waimaofuwu@hongyuanchina.com.cn ​
QR CODE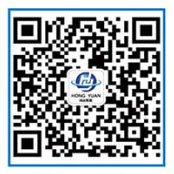 Official WeChat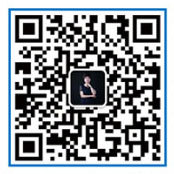 Scan me and chat