Ministry of Commerce: Actively expand cooperation with ASEAN in cross-border e-commerce and other fields
---
The Ministry of Commerce held a regular press conference on September 7. He Yadong, the new spokesperson of the Ministry of Commerce, said at the meeting that China will work with all parties to continue to deepen economic and trade cooperation in East Asia, promote the building of a closer China-Asean community of shared future, and inject more positive energy into the prosperity and development of the international and regional.
First, deepen trade and investment cooperation. Make use of exhibition platforms such as the CIIE and the East Expo to increase the promotion of ASEAN products. We will actively expand cooperation in digital economy, cross-border e-commerce, green and low-carbon areas.
Second, promote regional economic integration. High-quality implementation of the Regional Comprehensive Economic Partnership (RCEP). We will accelerate the building of version 3.0 of the China-Asean Free Trade Area, upgrade trade and investment liberalization and facilitation, and build a more inclusive, modern, comprehensive and mutually beneficial free trade agreement.
Third, strengthen cooperation in the industrial chain and supply chain. We will enhance the role of the new land-sea corridor in supporting regional industrial and supply chains, and continue to deepen economic, trade, infrastructure and industrial cooperation with ASEAN. We will promote coordination, innovation and sustainable development of East Asia's industrial and supply chains.
---
COOPERATIVE PARTNER
FRIENDLY LINK
Headquarters address: 80605, Building 8, Huajian Linjie Commercial Building, No. 5, Changjiang Road, High-tech Zone, Liaocheng City, Shandong Province
Branch address: Room L318-6, International E-commerce Industrial Park, Linyi Mall, China, Linyi City, Shandong Province
Branch address: B8-101, No. 46, Siliu Middle Road, Licang District, Qingdao
Branch address: Yandian Venture Park, Linqing City
Tel: +86400-601-8881
Company QQ: 1138828961
Website: www.hongyuanchena.com.cn
Email: waimaofuwu@hongyuanchina.com.cn ​
QR CODE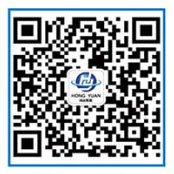 Official WeChat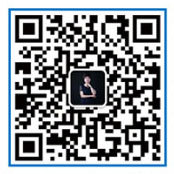 Scan me and chat