Overseas network review: cross-border e-commerce into a new highlight of foreign trade
---
"China's import and export data improve" "the decline narrowed and better than expected"... In recent days, the New York Times, The Wall Street Journal and other foreign media have intensively reported the new data of China's foreign trade, and "improving" has become a key word. In the first eight months of this year, China's import and export value of goods trade was 27.08 trillion yuan, although it edged down 0.1 percent year-on-year, but the scale is still a historical high for the same period. In the face of sluggish global economic and trade growth, rising protectionism, and a sluggish external demand market, it is not easy for China's foreign trade to maintain a stable operation.
According to a report by the Washington Post in June, the World Bank released a report saying that the global economy is slowing sharply, with global economic growth expected to fall to 2.1 percent this year from 3.1 percent in 2022 and remain "weak" next year. In this case, China's foreign trade has shown strong resilience, the scale of exports for three consecutive months to achieve month-on-month growth, and compared with June, July August import and export decline has been narrowing, conveying a signal of stabilization. It should be noted that China's foreign trade is indeed under pressure, ups and downs, and there are challenges, but new products and new forms of foreign trade also show abundant momentum.
Cross-border e-commerce has become a new bright spot in China's foreign trade. According to the "Digital Trade Development and Cooperation Report 2023" released recently during the Service Trade Conference, China's B2C e-commerce transaction volume in 2022 accounted for 37.2% of the world, ranking first in the world. Through digital technology, e-commerce optimizes international transaction and production processes, reduces transaction and production costs, optimizes supply and demand matching, and efficiently allocates various cross-border resources, playing an important role in China's foreign trade and two-way cross-border capital flow. Taking Pin-duo's cross-border e-commerce platform Temu as an example, the German Welle website reported on September 5 that the e-commerce platform has developed rapidly since its launch in the United States in September last year, the first month on the line, Temu has 4.5 million monthly active users in the United States, as of July this year, the number of monthly active users has reached 77.3 million, more than twice as many as at the beginning of the year. According to a Toronto-based retail analyst cited by Deutsche Welle, because Temu innovates a factory-direct model, it is able to offer favorable prices not traditionally found in Western retail and a wide variety of goods. With food, housing and gas inflation soaring in the West, it looks very tempting. The Australian Broadcasting Corporation reported on September 1 that industry insiders and experts said the rise of Temu has ushered in a new era of global online shopping.
China has a better export structure. In the first eight months of this year, the technology-intensive and high value-added industries represented by mechanical and electrical products had abundant momentum, of which the export of automobiles was 442.7 billion yuan, an increase of 104.4%, and the performance was very bright. The New York Times reports that the value of exports from China's auto industry has quadrupled in just three years, surpassing Japan this year to become the world's largest auto exporter. According to a CNN report titled "Electric vehicles launched by Chinese automakers swept the world," Chinese companies exported nearly 350,000 electric vehicles to nine European countries in the first half of this year, more than the export volume for the whole year of 2022, and imports of Chinese cars into the EU have quadrupled in the past five years. China's foreign trade structure continues to improve and upgrade, reflecting the new trend of high-quality development of the Chinese economy.
China's policy to stabilize foreign trade continues to have an effect. In recent years, all localities and departments have continuously enriched, adjusted and improved relevant policies in response to actual problems in different fields, and implemented a combination of stable foreign trade policies to help enterprises stabilize orders and expand the market. In order to further promote the realization of the goal of promoting stability and improving quality of import and export, more measures to help enterprises have been introduced: The Ministry of Commerce will continue to make efforts to facilitate cross-border business personnel exchanges, support enterprises' domestic and foreign exhibition marketing, and improve the level of foreign trade financial services; The General Administration of Customs will further expand the "single window" function of international trade at the national and local levels, establish and improve the normal communication and exchange mechanism with enterprises, and deepen the "Customs chief send policy to the door"... It is believed that these measures will further enhance the dynamism of foreign trade enterprises and consolidate confidence in foreign trade growth. This year marks the 10th anniversary of the Belt and Road Initiative. Representatives from more than 90 countries have confirmed their participation in the third Belt and Road Forum for International Cooperation. In the first eight months of this year, China's imports and exports to 152 Belt and Road countries reached 12.62 trillion yuan, an increase of 3.6% year-on-year, accounting for 46.6% of China's foreign trade scale. With the steady improvement of economic and trade exchanges between China and the countries jointly built by the "Belt and Road", it will further help China's foreign trade to maintain a stable scale and excellent structure.
The fundamentals of China's long-term economic growth have not changed. Coupled with a sound industrial system and complete production capacity, the development of foreign trade is resilient and has large room for maneuver. At the same time, China is committed to opening up, actively promoting international economic and trade cooperation, and has introduced a series of policies and measures to stabilize foreign trade. There is reason to expect that the combined effect will continue to emerge.
---
COOPERATIVE PARTNER
FRIENDLY LINK
Headquarters address: 80605, Building 8, Huajian Linjie Commercial Building, No. 5, Changjiang Road, High-tech Zone, Liaocheng City, Shandong Province
Branch address: Room L318-6, International E-commerce Industrial Park, Linyi Mall, China, Linyi City, Shandong Province
Branch address: B8-101, No. 46, Siliu Middle Road, Licang District, Qingdao
Branch address: Yandian Venture Park, Linqing City
Tel: +86400-601-8881
Company QQ: 1138828961
Website: www.hongyuanchena.com.cn
Email: waimaofuwu@hongyuanchina.com.cn ​
QR CODE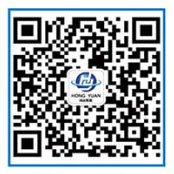 Official WeChat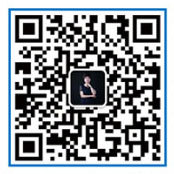 Scan me and chat