[Today's focus] Jointly building the "Belt and Road" to stimulate the new momentum of China's foreign trade
---

CCTV network news (news broadcast) : The latest data show that China's "Belt and Road" co-construction of the country's imports and exports accounted for more than 40% of China's total imports and exports. As the scale of trade continues to expand and its structure continues to optimize, the joint construction of the Belt and Road Initiative is stimulating new growth drivers for China's foreign trade.
In Xiamen, Fujian province, 22 Silk Road shipping routes have been added this year. Today, 116 Silk Road shipping routes connect 131 ports in 43 countries and regions. At Xi 'an International Port Station in Shaanxi Province, a China-Europe train departs or arrives every day in an average of 1 hour and 40 minutes, and 17 China-Europe international trunk trains operate regularly. From sea routes to the "iron camel train" on land and the Silk Road in the air, the logistics network extending in all directions is creating more new opportunities for economic and trade cooperation.
The convenience and smooth flow of trade has made the industrial chain and supply chain cooperation between China and the "Belt and Road" partners more close, and more and more foreign trade enterprises have dug into the "Belt and Road" market.
In the first eight months of this year, China's imports and exports to 152 "Belt and Road" countries were 12.62 trillion yuan, an increase of 3.6%, accounting for 46.6% of China's foreign trade scale. From the perspective of foreign trade structure, the export growth rate of mechanical and electrical products is faster, and the proportion of imported non-resource products is also increasing year by year.
(Source: CCTV.com)
---
COOPERATIVE PARTNER
FRIENDLY LINK
Headquarters address: 80605, Building 8, Huajian Linjie Commercial Building, No. 5, Changjiang Road, High-tech Zone, Liaocheng City, Shandong Province
Branch address: Room L318-6, International E-commerce Industrial Park, Linyi Mall, China, Linyi City, Shandong Province
Branch address: B8-101, No. 46, Siliu Middle Road, Licang District, Qingdao
Branch address: Yandian Venture Park, Linqing City
Tel: +86400-601-8881
Company QQ: 1138828961
Website: www.hongyuanchena.com.cn
Email: waimaofuwu@hongyuanchina.com.cn ​
QR CODE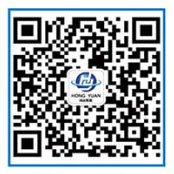 Official WeChat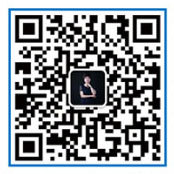 Scan me and chat