Global manufacturing slowdown! Indonesia bans the trading of goods on social media; Us adds Chinese entities to 'entity list' of export controls
---
Global manufacturing slowdown! Indonesia bans the trading of goods on social media; Us adds Chinese entities to 'entity list' of export controls
Weekly information

China and South Africa have officially implemented mutual recognition of AEO

The European Chip Act has come into effect

The World Trade Organization lowered its forecast for trade growth in 2023 amid a slowdown in global manufacturing

Demand in Europe has dropped the most in three years

Indonesia bans the trading of goods on social media

The global manufacturing PMI rose to 48.7 percent

Fashion has become one of the major categories in the global retail industry

The 10th China-Eu High-level Economic and Trade Dialogue was held

The United States has added some Chinese entities to its "entity list" of export controls.

China s central bank has increased its gold reserves for 11 consecutive months

At the end of September, the country s foreign exchange reserves stood at 3115.1 billion dollars, down 45 billion dollars from the end of August

China is expected to lead the world in e-commerce sales with 2.2 trillion dollars

Brazilians are better at online shopping than the global average

The International Shipping Association predicts the fluctuation of container traffic

In the first eight months of shipbuilding in China, more than 10 million deadweight tons were completed

Argentina has made a final ruling on anti-dumping investigations against Chinese heaters

▷ Mexico made the fourth anti-dumping sunset review negative final ruling on China hexagon electroplated steel wire mesh

▷ Exhibition Information

"Weekly express, hot inventory, fresh material"
International dynamics

China and South Africa Customs officially implement mutual recognition of AEO

In June 2021, the Customs authorities of China and South Africa officially signed the Arrangement between the General Administration of Customs of the People's Republic of China and the South African Revenue Service on the Mutual Recognition of the Enterprise Credit Management System of the Chinese Customs and the "Certified Operator" system of the South African Revenue Service (hereinafter referred to as the "Mutual Recognition Arrangement"), and decided to formally implement it from September 1, 2023. According to the Mutual Recognition Arrangement, China and South Africa recognize each other's "Authorized Economic Operator" (AEO) to facilitate customs clearance for goods imported from each other's AEO enterprises. (Source: General Administration of Customs)

The European Chip Act has come into force

On September 21, local time, the European Chip Act officially came into force. The European Commission announced on the same day that the program promotes the industrialization of key technologies through the "European Chip Initiative" and encourages public and private enterprises to invest in the manufacturing facilities of chip manufacturers and their suppliers.

The Chip Act aims to create conditions for the development of the European industrial base in the semiconductor sector, attract investment, promote research and innovation, and prepare Europe for a future chip supply crisis. The EU will raise €43 billion in public and private funding (€3.3 billion of which will come from the EU budget) with the aim of doubling the EU's share of the global semiconductor market from 10% today to at least 20% by 2030. (Source: Focus Horizon)

Global manufacturing slows, WTO cuts trade growth forecast for 2023

On April 5, the WTO released a new "Global Trade Prospects and Statistics" report showing that despite a slight upward revision of GDP forecasts since last autumn, global trade growth is still expected to be below average in 2023. Affected by the Russia-Ukraine conflict, stubbornly high inflation, tightening monetary policy and uncertainty in financial markets, the volume of global trade in goods is expected to grow by 1.7% in 2023, compared with 2.7% in 2022.

The report forecasts global real GDP growth of 2.4% at market exchange rates in 2023. Forecasts for trade and output growth are below the average of 2.6% and 2.7% over the past 12 years, respectively (Source: WTO/FTA Advisory Network)

European demand fell by the most in three years

The euro zone economy likely shrank last quarter as indebted consumers pulled back on spending in the face of higher borrowing costs and rising prices, with demand falling at its sharpest pace in nearly three years in September, according to a survey.

While the final Markit composite PMI for the euro zone rose to 47.2 in September from 46.7 in August, against expectations of 47.1, it was the fourth consecutive month below the 50 level that separates expansion from contraction and is considered a good indicator of overall economic health.

Meanwhile, euro zone retail sales fell much more than expected in August, official data showed, pointing to weak consumer demand amid stubbornly high inflation. (Source: Zhejiang Trade Promotion)

Indonesia: Banning the trading of goods on social media

Indonesia's Ministry of Trade issued a statement on September 27 announcing a ban on e-commerce transactions on social media platforms. "The move, effective immediately, is aimed at protecting offline merchants and marketplaces where predatory pricing on social media platforms is threatening small and medium-sized enterprises," the ministry said.

Minister for Trade (Mendag) Zulkifli Hasan has formally amended the Minister for Trade Regulation (Permendag) Regulation No. 50, 2020, to become the Minister for Trade Regulation No. 31, 2023, which deals with commercial licensing, advertising, guidance and supervision of trade through electronic systems. (Source: Interface News)
Global manufacturing PMI rose to 48.7 per cent

On October 6, according to the data of the China Federation of Logistics and Purchasing, the global manufacturing PMI in September 2023 was 48.7%, up 0.4 percentage points from the previous month, and rose for three consecutive months. By region, Asian manufacturing PMI continued to rise slightly above 50%; The manufacturing PMI in the Americas has risen for three consecutive months below 50%; Africa's manufacturing PMI fell below 50%, hitting a new low since April this year; European manufacturing PMI ended seven consecutive months of decline, rising from the previous month, but still at a low level of about 45%. (Source: Meijing)

Fashion category has become one of the main categories in the global retail industry

Fashion category sales account for 20% of global e-commerce sales and has become one of the main categories in the global retail industry. As of 2022, total sales in the fashion category are about $863 billion, with more than half of sales coming from the apparel subcategory, a trend that has also been relatively stable over the past 10 years. At the same time, accessories and footwear sales each accounted for about 25% of total fashion sales. However, sales fell in all segments between 2021 and 2022, and revenue growth continued to slow in 2021 before plummeting to negative values in 2022. Rising energy prices, inflation and a near-global cost of living crisis have combined to slow the growth of online sales in the fashion category. The good news is that the sluggish growth is generally seen as a reshuffle of the industry after the epidemic, and the overall online retail sales of fashion after the epidemic are still far higher than the pre-epidemic level. (Credit: Yien)

Domestic attractions

The 10th China-Eu High Level Economic and Trade Dialogue was held

The 10th China-Eu High-level Economic and Trade Dialogue was held in Beijing on October 25. Dombrovskis, executive Vice President of the European Commission and leader of the European side of the China-Eu High-level Economic and Trade Dialogue, stressed in the keynote speech of the fifth Bund Financial Summit on the 23rd that the EU has no intention to "decoupage" from China. Bilateral trade between the EU and China hit a record high last year. (Source: Chinese government website)

Us adds Chinese entities to 'entity list' of export controls
The US Department of Commerce announced that some Chinese entities will be included in the "entity list" of export controls on the grounds of involvement in Russia. The US has generalized national security, abused export control measures, and arbitrarily imposed unilateral sanctions and "long-arm jurisdiction" on Chinese companies. This is a typical act of economic coercion and unilateral bullying, to which China firmly opposes. The US side should immediately correct its wrong actions and stop its unreasonable suppression of Chinese companies. China will take all necessary measures to firmly safeguard the legitimate rights and interests of Chinese enterprises. (Source: Ministry of Commerce website)

China's central bank has increased its gold reserves for 11 consecutive months

On October 7, data released by the State Administration of Foreign Exchange showed that as of the end of September 2023, China's central bank's gold reserves were 70.46 million ounces (about 2191.55 tons), an increase of 840,000 ounces (about 26.12 tons) from the previous month. This is the 11th consecutive month that the central bank has increased its holdings to 7.82 million ounces. (Source: National Business Daily)

At the end of September, China's foreign exchange reserves stood at 3,115.1 billion US dollars, down 45 billion US dollars from the end of August

On October 7, statistics from the State Administration of Foreign Exchange showed that as of the end of September 2023, the scale of China's foreign exchange reserves was 3,115.1 billion US dollars, down by 45 billion US dollars from the end of August, a decline of 1.42%. China's overall economic recovery and solid progress in high-quality development are conducive to maintaining the basic stability of the scale of foreign exchange reserves. (Source: Chinese government website)

Cross-border e-commerce

China's e-commerce sales will reach $2.2 trillion, leading the world

According to Global Data, China's e-commerce market is expected to grow by 9.9% and will grow by $2.2 billion by 2023. E-commerce sales will reach $2 trillion in 2022. It is expected to reach $2.2 trillion by 2023, leading the world. (Source: CSDN blog)

The level of online shopping of Brazilian residents exceeds the global average

Recently, according to Brazilian media reports, the level of online shopping of Brazilian residents exceeds the global average. Nearly seven in 10 Brazilians choose e-commerce, a figure that exceeds the global average. In terms of products, Brazilian consumers tend to buy household appliances, televisions, computers and their accessories through e-commerce platforms. (Source: Foreign Secretary Information)

Shipping express

International Chamber of Shipping: Forecast fluctuation of container volume

Recently, according to the international shipping association BIMCO in the third quarter of 2023 outlook shows that due to the overall weakness of the global economy, container traffic is forecast to decline 0.5% or increase 0.5% in 2023, and will increase 3% to 4% in 2024. In addition, global dry bulk cargo volume is expected to grow by 1.5% to 2.5% in 2023. (Source: Shipping industry)

China completed more than 10 million DWT in the first eight months of shipbuilding

On the 25th, according to the China Shipbuilding Industry Association released the economic operation of the shipbuilding industry from January to August 2023, from January to August, the national shipbuilding completed 27.98 million deadweight tons, an increase of 16.9%, and the new order volume of 52.31 million deadweight tons, an increase of 86.5%. (Source: China Shipowners Association)

Economic and trade early warning

Argentina to China heater anti-dumping investigation final ruling
According to the official website of the Ministry of Commerce, the Argentine Ministry of Economy recently issued No. 1487 announcement in 2023, making an anti-dumping final ruling on heaters originating in China, and deciding to levy an anti-dumping duty of 43.47% on the products involved. The measures will take effect from the date of the announcement and will be valid for 5 years. The product in question is a liquefied gas tank heater with a power of more than 2,500 kcal/hour and not more than 4,300 kcal/hour, without external ventilation device, and relates to products under the MERCOsur tax number 7321.81.00. (Source: Ministry of Commerce)
Mexico made the fourth anti-dumping sunset review negative final ruling on China hexagon electroplated steel wire mesh
On September 21, 2023, the Ministry of Economy of Mexico issued a notice in the Official Gazette on the hexagonal electroplated steel wire mesh originating in or imported from China (Spanish: malla cincada (galvanizada) de alambre de acero en forma hexagonal) made the fourth anti-dumping sunset review negative final ruling, decided to terminate the anti-dumping duties on China's products involved. The products involved are galvanized or zinc-coated hexagonal low carbon steel wire mesh, steel wire specifications are 18 ~ 25, diameter is 0.51 ~ 1.20 mm; Hexagonal openings are 1/2 to 2 inches in size, and common specifications are 13 mm (0.5 in), 20 mm (0.75 in), 25 mm (1 in), 38 mm (1.5 in), and 50 mm (2 in). This case involves products under Mexican Customs codes 7314.19.03, 7314.19.99, 7314.31.01, 7314.41.01 and 7314.49.99. The announcement shall take effect the day after its promulgation. (Source: China Trade Remedy Information Network)
---
COOPERATIVE PARTNER
FRIENDLY LINK
Headquarters address: 80605, Building 8, Huajian Linjie Commercial Building, No. 5, Changjiang Road, High-tech Zone, Liaocheng City, Shandong Province
Branch address: Room L318-6, International E-commerce Industrial Park, Linyi Mall, China, Linyi City, Shandong Province
Branch address: B8-101, No. 46, Siliu Middle Road, Licang District, Qingdao
Branch address: Yandian Venture Park, Linqing City
Tel: +86400-601-8881
Company QQ: 1138828961
Website: www.hongyuanchena.com.cn
Email: waimaofuwu@hongyuanchina.com.cn ​
QR CODE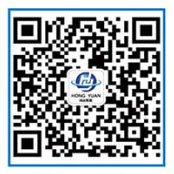 Official WeChat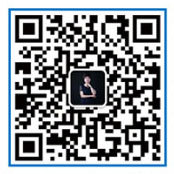 Scan me and chat